Although awards season is always one of the fashion highlights of the year, rarely does it offer up any real inspiration for how us regular folk should be dressing. The majority of us have no place for enormous tulle ballgowns, motorised hats or opera gloves in our day-to-day lives, but the 2020 awards season is seeing one trend emerge that could well prove significant for a capsule wardrobe: the slinky white slip dress.
If you cast your mind back to the SAG Awards last week, you will remember that one of the best-dressed stars (and most talked-about red-carpet moments) came courtesy of Jennifer Aniston in a vintage John Galliano for Dior gown that was just as simple as it was flattering. The pared-back silk slip dress was slight on detail, but big on impact, hugging Aniston's toned frame in exactly the right way and proving that actresses do not need giant bows, sheer materials or over-the-top embellishment to make an impression on the red carpet.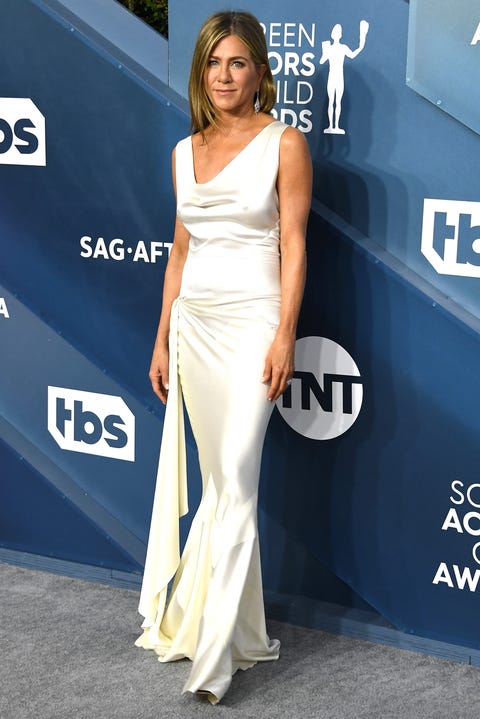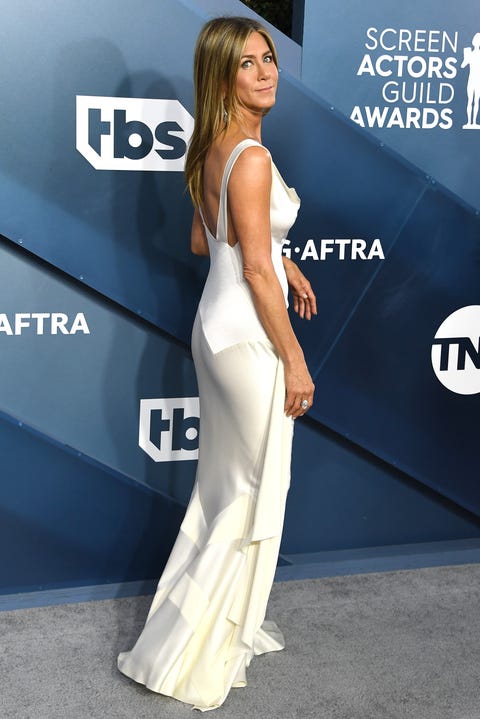 And last night, on the always-eccentric Grammys red carpet, one star stood out from the rest, not because she chose a bold and eye-catching ensemble, but for the opposite reason: it was slinky, simple and therefore, unexpected.
Dua Lipa – a singer who is never afraid to push the boundaries with her style – executed one of her best looks ever in a Vivienne Westwood two-piece, made up of a slinky, strappy camisole and a matching white, floor-length silk skirt. While she embraced the '90s feel of the slip in a more significant way than Aniston did (by going bold with her blue eye make-up and kooky updo), both A-listers made the same point with their style: simplicity rules.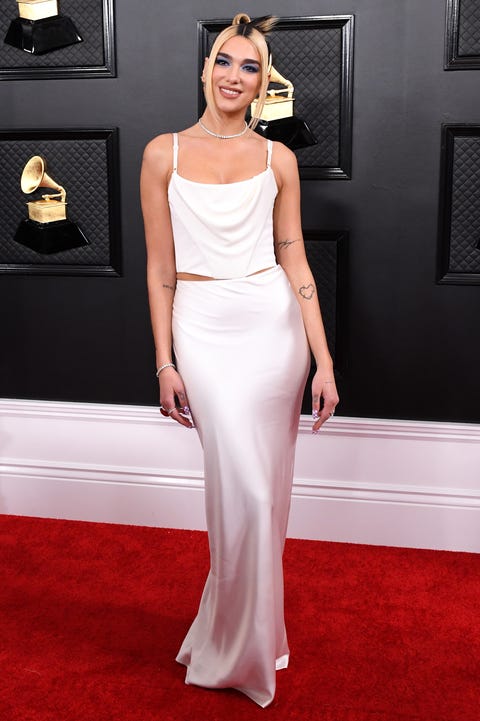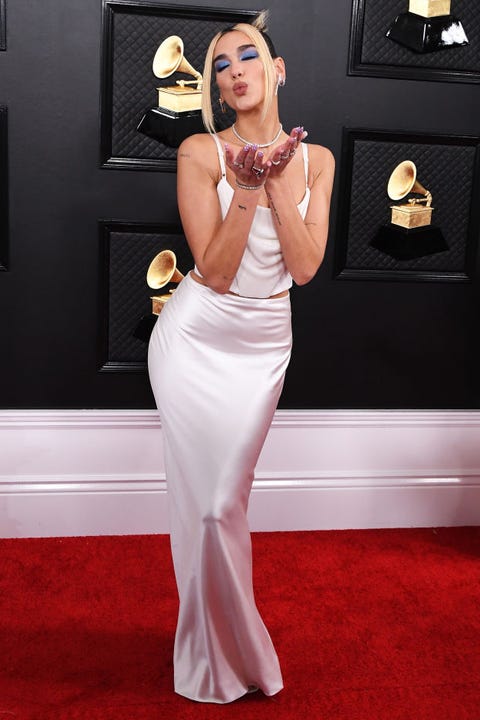 While this does feel like a bit of a renewal for the white slip dress, in truth, it has hardly fallen out of favour for decades, but this just makes it an even better trend to adopt now.
As we all look for ways to make our wardrobes work harder for longer, adopting these minimalist moments could be key for having a sustainable wardrobe that will be able to deliver dressed up or down, season after season.